Custom Consulting Engagements
We specialize in working with private, entrepreneurial companies who are looking to –
1) Aggressively grow or make big changes to their business, while also responding to changing market conditions.
2) Build their company leaders and managers into a unified team that operates the business so that business owners gain the freedom they desire to work on the strategic and innovative parts of the business.
Schedule a Call
You did not get into business to have a team, and don't really like the people part

You know you have A Players but are things are not working as you expected

Your team expresses frustration about how the business operates

You know big pivots are needed but don't know where to begin

You experience difficulties in team communication, meeting deadlines and other breakdowns that are inhibiting your business growth

You've worked with other consultants, but the systems and processes they put in place did not garner the results you had hoped for

You know your team could benefit from leadership training, and you are open to changing how you do things too
What You Gain From Working With Us
You get to rapidly and sustainably grow your business

You gain a team of unified business leaders that take responsibility for growing and operating your business

You get re-energized about your business because you now get to do strategy, innovation or a role that you love

You and your team get to implement simple, highly effective, efficient infrastructure that provides a platform for sustainable, profitable growth
When A Custom Consulting Engagement Is Right For You
Your business already has a multi-leader leadership team

You have defined functions

You have a working business model

You want to scale or develop leaders and a team to fully operate the company

You want to change roles— you want to gain time/freedom, or be freed up to do the more strategic thinking for your business

Your business is a private company with $10- $100 million dollars in revenue
Check Out What Annie's Clients are Saying…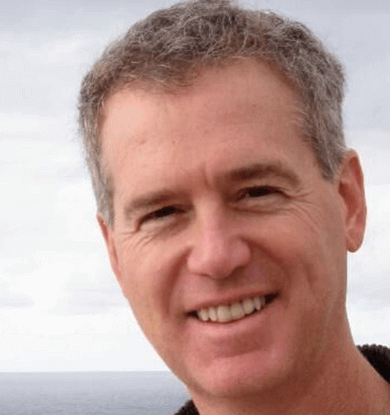 My team and I have spent nearly a year working very closely with Annie… and the results have been EXTRAORDINARY. We're getting a lot more done… and it's happening more smoothly. We're all working together much better, more efficiently, and we're having a lot more fun. And by the way, we've had serious growth in the business (in sales and profits). Simply put… my team and I are big fans of Annie. Up to now, she's only been acting as a high-dollar consultant with a very small client list (i.e. it was nearly impossible to hire her). This workshop is a matter of Annie finally breaking down and agreeing to teach her material.
Jeff Walker
NYT Best Selling Author of "Launch"
The best investment I ever made was going to that weekend with Annie. When I went to the workshop, I was desperate. My business was growing and I was at the point where I really didn't want it to grow any more… I was turning down opportunities because I was struggling with the size we were already at. Just a few months later, it's like a load has been lifted from my shoulders. Now the path is so clear. If you're looking for an opportunity to make your life easier, to make your business grow, to become a more effective version of yourself, then you absolutely have to take this.
Susan Garrett
World Championship Dog Trainer
When something wasn't happening with a team member, I used to just blame him: "Why has this not been done?"… Just asking for a particular task wasn't producing results. I was always thinking: 'Will there be a day when I have a team who actually understands me and can accomplish what I want?' Since I've done the course… we did our best launch ever, and I wouldn't have been able to do that if the team wasn't as strong as they were. As a leader, I became less frustrated and tense. I know of no better person in the world that could deliver the exact step-by-step on how to achieve such results..
Erico Rocha
CEO of 3 Leading Brazilian Companies