Rapid Business Growth Intensive
The Rapid Business Growth Intensive Workshop
gives you the blueprint for driving Rapid & Sustainable Growth and Success in your business.
In this 3-day Workshop Intensive, you and your key team member(s) fully understand and implement the 6 Key Business Elements to create the foundation for rapid, sustainable, TEAM-driven growth and results.
This workshop moves you – the CEO – into your ideal role of working on the strategic and innovative parts of the business, and not working IN the business.
Register Your Interest for the Event Now!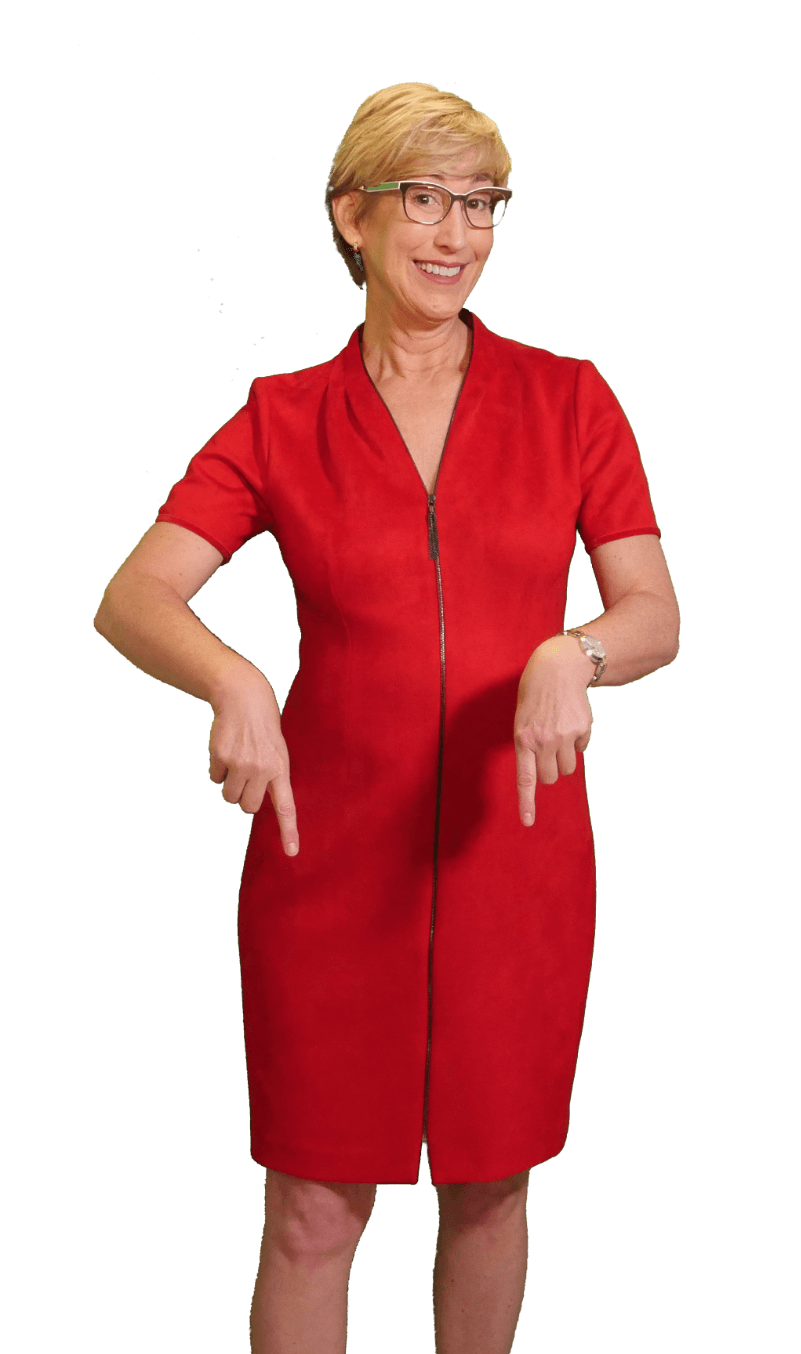 Rapid Business Growth Intensive
The Rapid Business Growth Intensive Workshop
gives you the blueprint for driving Rapid & Sustainable Growth and Success in your business.
In this 3-day Workshop Intensive, you and your key team member(s) fully understand and implement the 6 Key Business Elements to create the foundation for rapid, sustainable, TEAM-driven growth and results.
This workshop moves you – the CEO – into your ideal role of working on the strategic and innovative parts of the business, and not working IN the business.
Register Your Interest for the Event Now!
HAS YOUR BUSINESS BECOME SO "NEEDY" THAT IT CONSUMES ALL YOUR TIME & FOCUS?
As an Entrepreneur, you're used to having to do it all… but once you've hit a certain level in your business, it inevitably becomes too much for any one person to handle… even for a "super leader".
HAVE YOU REACHED THE POINT IN YOUR BUSINESS WHERE YOU'RE LONGING FOR THE FREEDOM YOU USED TO HAVE…?
Did you create a business to achieve both Massive Impact in the world, and the Freedom to choose what you do each day – but found that as your business grows, that "freedom" has become more and more elusive?
Have you been secretly wishing for the "good ole days," when you had just a few assistants and could easily manage most things yourself – without having to deal with the personalities, needs, and conflicts you have with a bigger team?
YOU'RE STILL TRYING TO DO IT ALL YOURSELF (or trying not to… but it's not working)…?
Have you been trying to master every area of your business yourself – so you can "train and coach" your team – only to create more frustration and work for everybody?
Have you handed off projects or business areas, only to have the team perform so badly that you need to jump back in to make results happen (when you really should be doing something else, entirely)?
Have you tried putting in place some great "systems" – only to find that either your team resists using them (or when they do use them, they still don't get the results you expected)?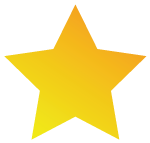 THE RAPID BUSINESS GROWTH WORKSHOP INTENSIVE IS DESIGNED TO HELP YOU GET YOUR TEAM TO STEP UP AND START DELIVERING GREAT RESULTS…
IT IS POSSIBLE to develop a team who will step-up and deliver consistent results on their own – so that YOU can have the freedom, impact and profits that motivated you to be an Entrepreneur in the first place.
That Sounds Great… But I DON'T HAVE TIME to Focus on Teamwork…
(I have to get my business working better, first…)
This may be true when you're STARTING your business, but if you're now growing at a rate where you can't keep up, you simply can't afford NOT to up-level your team. By putting the right mindsets, systems, structures and behaviors in place, you'll actually give yourself MORE TIME to work on the important things in your business!
WHY THE RAPID BUSINESS GROWTH FRAMEWORK "WORKS"…
"After 20+ years of leading dozens of businesses, including growing my own family business more than 10X in 7 years, I have an unparalleled track record of helping companies simultaneously build high performing teams, skyrocket their results, and get back to loving their business.
What I've discovered – and proven with a diverse set of clients – is that there are KEY mindsets, structures, systems, and behaviors that provide the foundation for rapid business growth and success. Without ALL these key elements in place, companies will either struggle in perpetuity – or they will simply fail."
The 6 Keys to Rapid, Sustainable Business Growth…
Here's an overview of the 6 Key Areas we'll cover in the Rapid Business Growth Intensive Workshop…
DEFINED & ALIGNED OUTCOMES & EXPECTATIONS
How to DEFINE and PRIORITIZE your Key Business Outcomes – and Stay on Track to achieve them (regardless of circumstances).

How to take your vision and articulate it into concrete goals – and ensure your plans are "doable" – without taking on too much.

How to do Strategic Planning "the right way" – so that your team has the clear, step-by-step roadmap to achieve it.

How to prioritize and adjust plans throughout the year so that you actually achieve the big results you intended (and how to review/ modify your plan ongoing, so your roadmap is always up to date).
PSYCHOLOGICAL SAFETY & ACCOUNTABILITY
How to be a Proactive Leader who Inspires Accountability and HIGH PERFORMANCE in your team.

How to create the essential conditions that generate pro-active action, problem-solving initiative, and dedication to consistent, reliable results.

How to foster an "ownership mentality" within your team that builds confidence and trustworthiness in each individual (and in the whole team).

How to assess team performance and up-level what's working, or diagnose, confront and resolve under-performing or destructive team dynamics.
CULTURE OF EFFECTIVE BEHAVIORS & TEAMWORK
How to Massively Increase your team's natural MOTIVATION and PRODUCTIVITY (…AND boost their fulfillment at work).

How to delegate projects and tasks so they actually get done right the first time (and don't cause something else to drop).

How to get your team to actively take work off your plate, helping you delegate the things you should not be doing, while owning the delivery of those results.

How to develop a team that proactively coordinates with each other, surfaces and solves problems together, and holds each other accountable – (so you don't have to).
ORGANIZATIONAL STRUCTURE, FUNCTIONS & ROLES
How to know which roles to invest in, eliminate, or break up into other roles, so that you are always using your resources most effectively.

How to design the optimal org structure that gives clarity to all team members about who is responsible for what – and optimizes productivity, work-flow, and results.

How to define roles – even when the company is growing and roles are changing fast – so that every team member has clarity for what's truly expected of them.
How to fill each role with a person that "fits" – and how to diagnose and resolve a "poor fit."
ORGANIZATIONAL SYSTEMS & PROCESSES
How to set up the right systems and processes to boost productivity, increase focus on priorities, and support effective decision-making and action-taking.

How to structure and run highly effective team meetings that keep the team focused, surface and solve challenges, and supports mutual accountability to achieving results.

How to set up and manage projects so that they get done on time, on budget, and achieve all the intended results.

How to create ongoing reporting that supports every team member in becoming more business savvy and self-managing.
SPECIALIZED COMPETENCIES & EXPERTISE
How to know if you've got the right people in the right positions… And the crucial difference between a competency problem, a safety problem, and a motivation problem.

How to Hire, Train, and Retain a high performance team – and what to pay them so that it's a win-win for the team member and the business.

How to hire for the right "behavioral fit" – the overlooked key to hiring A-players that contribute to the culture and the whole team's performance.

How to know when to fire – and do it in a way that preserves your integrity, relationship with the outgoing member, and enhances the team culture and commitment (doesn't scare or anger your team).
RAPID BUSINESS GROWTH INTENSIVE
REGISTER NOW (…and Bring your Key Leaders to Amplify Your Results)
Check Out What Annie's Clients are Saying…
What our Clients say about the Rapid Business Growth Intensive Program
When Annie offered a workshop, I jumped at the chance. I brought a key staff member with me – and that was crucial… because we had a shared experience of ideas, objectives to achieve, [and solutions for] the struggles that Annie predicted.
Since the workshop, there's been a profound difference in the level at which our team works together… and the results we've been able to achieve. The team is taking more ownership and implementing things on their own… we've been able to take on a lot more, so our company is growing.
Ruth Buczynski
President of National Institute for the Clinical Application of Behavioral Medicine
I've had a lot of experience working with people and businesses… and Annie's stuff is incredibly good. Spending time with her at her weekend workshop was so valuable for me. Annie knows how you feel while you're growing a business – it's not just theory. The big thing for me that I got from Annie was the importance of leadership… that as the head of your company, you have a big impact on your employees. For everyone with a small business that's growing, your employees are going to be your biggest asset… and it's so important to learn how to take care of [them].
Reid Tracy
President & CEO, Hay House, Inc.
As we were growing, different systems in our company were breaking. Annie gets it… I knew [she had] the solution. I've been able to let go of the reins with the confidence that things aren't going to go south just because I'm not overseeing them directly. And the ripple of that has been that people actually love what they're doing and feel they have stake in what they do. Now I have people that are just a lot happier in my company – which is great. If it hadn't been for Annie, I'm confident that my team would be anxious and frustrated – and I wouldn't have been able to give them the context to play a more significant role in our company.
Justin Livingston
CEO & Co-Founder of Lucrative Luminary Training
RAPID BUSINESS GROWTH INTENSIVE EXCLUSIVE BONUSES
A fast, diagnostic, HIGH IMPACT assessment that covers the critical areas of your business, and provides you with the PRIORITY FOCUS you crave.
The KEY STRATEGIES, templates, checklists and forms that you'll refer back to again and again in your business.
2 Follow-up Coaching and Q&A calls to get your questions answered and make sure you and your team stay on track.
TEAM MEETINGS THAT GET RESULTS [WEBINAR]
In this hour-long webinar, you will learn how to maximize meetings by unifying your team into an accountable forward thinking, action taking, results generating machine.
TOUGH CONVERSATIONS MADE EASY [WEBINAR & WORKBOOK]
In this hour-long webinar and five-page workbook, you will learn how to share difficult feedback, resolve sensitive issues, increase trust and commitment, and build meaningful work relationships.
911 SPOT COACHING WITH ANNIE
Every once in a while you confront a high stakes challenge that really throws you – in case of emergency, use your "Annie Lifeline Call" to get the fast guidance you need to get back on track.
Get notified about the next RBG Live Event