THE PEOPLE PART IS THE PLACE TO START
Are you a business owner or part of a business team? Developing and sustaining a successful company has an ongoing learning curve. Individual growth in Self-Leadership is one of the necessities for every person, no matter the role. As you make your way along your business journey, the challenges that arise may surprise you and the solutions elude you. 
To help you avoid learning from difficult and costly experiences, we want you to know that you must be willing to look beyond systems and processes and discover how to work effectively with the human beings who make your business run. Gaining this knowledge, and receiving the training to put it into action transforms companies.   
When stress gets high, so do internal emotional reactions. Human capabilities, experience and productivity evaporate in the wake of reactive and self-protective behaviors. Some behaviors are life-long habits, so people hardly recognize them as self-limiting or a root problem in work relationships and in their overall effectiveness.
In moments when we, as humans, most need to control our own thinking, behavior, and communication, all too often we can't and don't. In fact, we're biologically wired to automatically react without thinking.
Due to this, as we work with leaders and their teams, we continuously observe how people interact and function. In our experience, we've never met a company that didn't have at least a few disaster stories in which people's behavior was the root problem. It's a biological fact, as human beings, we're emotional, reactive, messy, and fallible. We are much less often in conscious control of our thoughts and behavior than we like to think.
In decades of working as a business and leadership consultant, Annie has consulted and coached with solopreneurs, entrepreneurs, corporate executives, and industry leaders to solve their biggest dilemma—and much of it revolves around people and how their behaviors link to the success of the company. Briefly stated, this includes learning how to activate team drive and unity, skills and dedication, in unison with critical thinking and innovation, to perform confidently together to move forward—to achieve daily goals and long term outcomes.
How is utilizing the valuable asset of a human achieved without getting tripped up by the reactive, difficult, messy human parts of behavior?
Decades ago, as CEO of the family business, Coffee Bean and Tea Leaf, in the 1980s and 90s, Annie first realized "this isn't working."
It's an interesting and lengthy story, however from her concern and frustration over staffing and efficiency issues, she realized that the top-down management style she had learned and adopted from her father no longer worked.
Annie began to develop a set of tools that turn people and their behaviors from the most perplexing challenge, to a company's greatest resource and driver.
Today, Annie and the coaches/consultants on the Leading Edge Team are dedicated to helping companies create a new business model—it's one that appreciates people as the greatest asset and recognizes business as a team sport—not a solo sport that revolves around one person. It's one that acknowledges that self-leadership and effective human performance has to be recognized, understood and developed.
Thrive through collaboration: unlocking innovative teams
The "people part" is the human business education you never got!
Learn more about
THE PEOPLE PART
"To have the culture you desire, you have to build good leadership habits."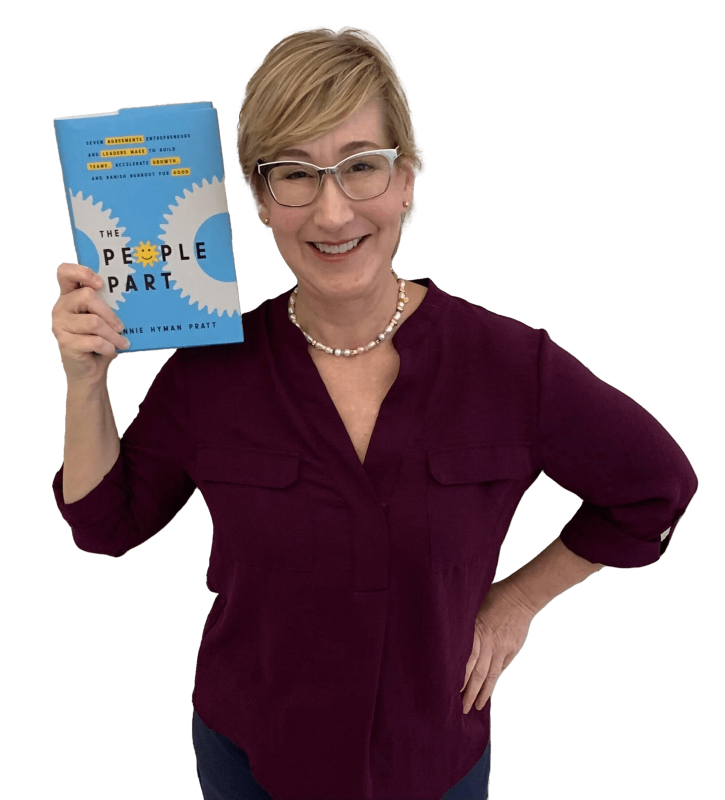 Have questions about the teaching and how to integrate it into your business?
Schedule a complimentary
"Discovery Call"