Leading Edge Teams has an unparalleled track record of helping businesses achieve massive, sustainable, TEAM-DRIVEN GROWTH…
Leading Edge Teams takes your team on a journey, like no other program. Our framework provides a COMPLETE, INTEGRATED SYSTEM for sustainable business growth and performance…with each part working together seamlessly to fill every possible gap in your business.
Behavior
All team members taking effective action towards outcomes is how you succeed – that's obvious. Yet our human personalities, emotions, preferences and habits often drive counterproductive behavior, especially within teams. We create the ongoing "behavioral habits" within teams that help you achieve the "high performance culture" where everyone can be relied upon to take the most effective actions to achieve results, while also demonstrating leadership excellence.
Structure
These are the structures, systems and processes that ORGANIZE how you think about and work within the business. These provide the foundational infrastructure that allows team members to focus on ACHIEVING OUTCOMES instead of getting distracted by chaos and endless re-inventing of the wheel.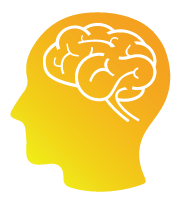 Mindset
(But not the "positive mindset" you're thinking of…..) It's about shifting away from thinking you're the center of your business, to making your desired OUTCOMES the focal point. This shifts your responsibility to creating the CONDITIONS and SUPPORT your TEAM needs to achieve them.
Annie Hyman Pratt, is the master at developing Leaders and Teams that drive rapid growth and sustainable results – so Entrepreneurs can work on the strategic and visionary aspects of their business – and have the time, freedom, and impact they desire.
Annie more than 10x'd her family business – The Coffee Bean and Tea Leaf – taking it from 7 domestic "Mom & Pop Shops" to an International Brand of 70+ stores, all in 7 years time. She then lead the company through a highly successful sale.
Annie spent the next 2 decades as a Top-Tier Business Consultant specializing in "Rapid Growth and Change." She has since worked with 50+ entrepreneurial companies – in diverse industries – guiding them through virtually every challenge and growth stage imaginable.
No other leadership or team development consultant comes close to Annie's level and scope of experience. Her track record of success stems from her unique approach to business strategy, structure, systems, finance, and the "missing link" of human behavior that brings it all together.
Whatever challenges you may be facing in your business, Annie has likely seen it – and solved it.
Some of Annie's clients include high-level, fast-growth entrepreneurs like: Jeff Walker, Lisa Sasevich, Susan Peirce Thompson, Erico Rocha, Christian Mickelsen and Reid Tracy.
Annie holds a Bachelors of Arts, Phi Beta Kappa, Magna Cum Laude, from UCLA in Economics/Business, is a licensed CPA, and holds a Master's degree in Spiritual Psychology from the University of Santa Monica
COO | Executive Coach & Consultant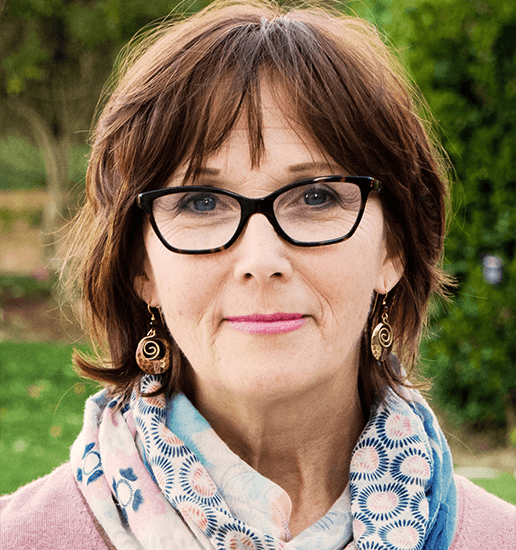 Barbara Schindler has been an integral member of the Leading Edge Team for over five years and has worked closely with Annie since the start of the business.
As lead Executive Coach and Consultant, Barbara fully supports clients as they integrate all they learn, bringing it into their roles, their teams, and the company.
Barbara has expertise helping others embrace self-leadership and emotional endurance, as they step up to the next level. She delights in seeing others fully experience their own unique leadership gifts.
Her superb executive coaching helps facilitate transformation, by increasing the Leaders' awareness of patterns that are holding them back and revealing opportunities to shift into a space that brings forward greater clarity and success.
Barbara has a background in start-up entrepreneurial businesses. She has worked in healthcare, real estate, education, and business. As the COO, she applies her experience to help grow the company, build a united team and shape the future of LET.
Barbara holds a Bachelor's degree in Human Behavior and Master's degree in Counseling Psychology from Ryokan College, as well as a Master's degree in Spiritual Psychology from the University of Santa Monica.
Program Director | Leadership Coach
As a Leadership Coach at Leading Edge Teams Heather enjoys developing leaders to do their very best work while finding fulfillment and achieving the big outcomes their CEOs and teams are driving towards.
Heather is always willing to support leaders in any way she can, regularly going above and beyond – as is the standard at Leading Edge Teams.
As Program Director she takes great pride in the many facets of the KBL program and is grateful to play an integral role in the program's content and delivery.
Heather believes that behavior really does make all the difference and is thrilled to work with Leading Edge Teams to spread that message.
Heather received her BA from Fordham University's College at Lincoln Center at NYC. She later attended the University of Santa Monica, graduating with a Masters in Spiritual Psychology.