LEADING EDGE TEAMS PRIVATE CLIENT SPECIAL ENGAGEMENTS
Looking for private consulting designed specifically for your business?
Choose from our list of specialized services or let us build a plan that works for you.
Specialized Private Client Engagements
Get ready for rapid and sustainable results in your business!
Private Client Special Engagements
Create an Annual Strategic Plan which includes Financial and Strategic Goals, and Internal Improvements needed to achieve the goals

Create a Project Roadmap of tangible priority projects and initiative

Assign Leadership and Resources to priority goals  

Offered virtual and onsite
Self-Leadership Team Training
Team Leadership Development

Virtual Training Webinars customized for your team 

Group sessions to integrate learning and support your team 

30-Day Self-Leadership Journal

Includes a Business Review Consultation
Create a top-priority Project Charter including leads and milestones

Identify your Top Five priority projects and internal improvements needed to achieve goals, including the basic objectives, timing, and resource needs

Includes a Business Review Consultation
Organizational Structures & Roles
Development of an Organizational Chart (by function) with corresponding roles

Identify and map the shifts, changes and additions needed for outcomes

Identify desired leadership structure and roles

Includes a Business Review Consultation
Leadership Team Meetings are your main mechanism to achieve your vision and business goals  

Together we will create agendas for your most critical Leadership Team Meetings 

Team Meeting Training Session

Senior Leadership Meetings to support integration and meeting success
Customized Private Engagements are also available for Team Retreats and Performance Management
Private Coaching Packages
Performance Management Coaching

Self Leadership Coaching

Leadership Coaching
Complimentary Consultation
Let's hop on a call and together we will determine what services are best for you.
Check Out What Annie's Clients are Saying…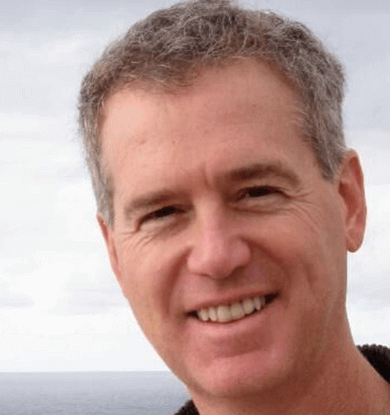 My team and I have spent nearly a year working very closely with Annie… and the results have been EXTRAORDINARY. We're getting a lot more done… and it's happening more smoothly. We're all working together much better, more efficiently, and we're having a lot more fun. And by the way, we've had serious growth in the business (in sales and profits). Simply put… my team and I are big fans of Annie. Up to now, she's only been acting as a high-dollar consultant with a very small client list (i.e. it was nearly impossible to hire her). This workshop is a matter of Annie finally breaking down and agreeing to teach her material.
Jeff Walker
NYT Best Selling Author of "Launch"
The best investment I ever made was going to that weekend with Annie. When I went to the workshop, I was desperate. My business was growing and I was at the point where I really didn't want it to grow any more… I was turning down opportunities because I was struggling with the size we were already at. Just a few months later, it's like a load has been lifted from my shoulders. Now the path is so clear. If you're looking for an opportunity to make your life easier, to make your business grow, to become a more effective version of yourself, then you absolutely have to take this.
Susan Garrett
World Championship Dog Trainer
When something wasn't happening with a team member, I used to just blame him: "Why has this not been done?"… Just asking for a particular task wasn't producing results. I was always thinking: 'Will there be a day when I have a team who actually understands me and can accomplish what I want?' Since I've done the course… we did our best launch ever, and I wouldn't have been able to do that if the team wasn't as strong as they were. As a leader, I became less frustrated and tense. I know of no better person in the world that could deliver the exact step-by-step on how to achieve such results..
Erico Rocha
CEO of 3 Leading Brazilian Companies